Read our quit smoking e-books
Become smarter than your addiction is strong
Allow knowledge to destroy anxiety generating fears!
---
Imagine being 38 years and told your cancer is incurable.
Click the above image to follow Deborah's nightmare.
---
Visit Turkeyville
Facebook's most popular quit smoking support group!
Helping cold turkey newbies navigate recovery's first few days!
---
Imagine being 44 years-young and fighting for your life.
Click the above image to follow Kim's nightmare.
---
Watch 190 quit smoking lessons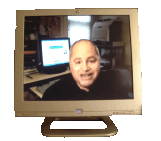 Imagine your very own quit smoking advisor.
You select the topic and you decide when!
---
Imagine losing your 33 year-old mother to lung cancer, six months
before your first birthday. Click the above image to learn more.
---
Visit Freedom
The Internet's only 100% nicotine-free support group
There must be at least one place on earth where nicotine has no voice!
Create a permanent journal to protect against complacency.
---
---
Ready to quit smoking?
---
---
Search WhyQuit.com
---
DISCLAIMER: WhyQuit is staffed and its materials authored by professional cessation counselors who are not medically trained physicians. WhyQuit's information is designed to support, not replace, the relationship that exists between a site visitor and his/her physician. Do not rely upon any information at this site to replace individual consultations with your doctor or other qualified health care provider.
---